Printable Wellness Journal/Planner (PDF)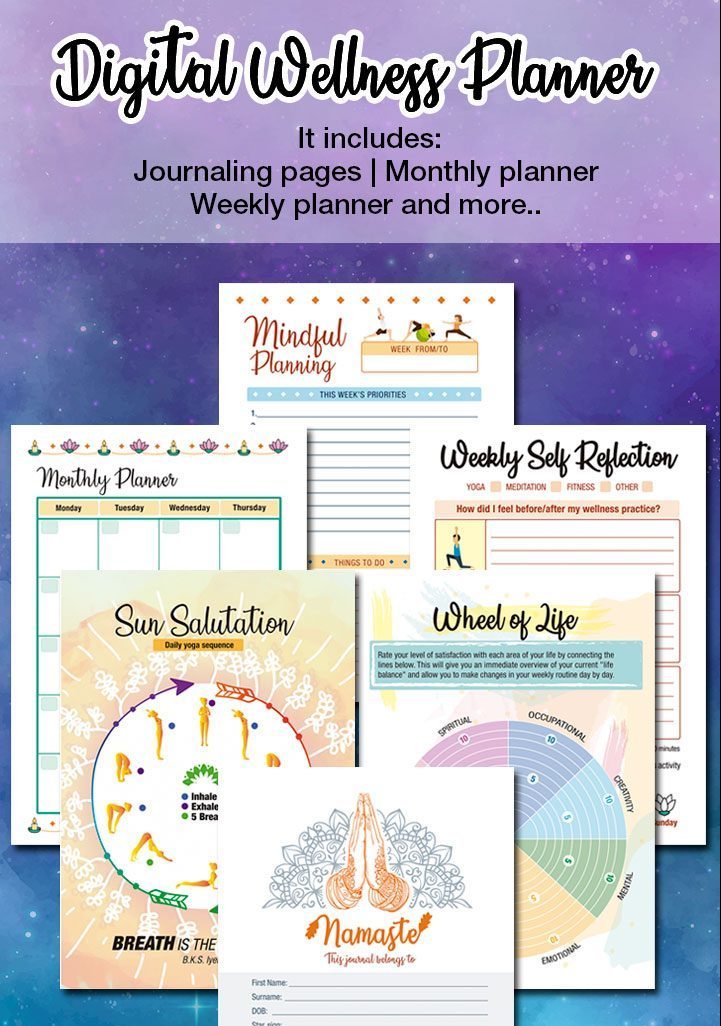 Printable Wellness Journal/Planner (PDF)
Introducing Back and Soul's journal: My Wellness First journal (Digital version to print at home)
"Mindful planning to connect with your true nature"
It's the perfect gift for anyone interested in improving their wellness from a holistic perspective. The perfect "assistant" to help you be mindful of the things that really matter to you. Be prepared week by week, moment by moment, breath by breath.
What makes My Wellness First journal and planner so special?
Printable A4 pages - Full colour
Stunning chakras illustration - Hardcover
Every page includes colourful designs (based on different yoga asanas)
Undated monthly/weekly planner with 12 Inspirational quotes (for Year-round use)
Wellness toolkit:

Introduction to balance your chakras and sun salutations
Morning Routine Tips - Wheel of life
Dare to Dream (space to write/draw your wishes/dreams)

Weekly self-reflection pages
Lined pages for journaling (free use)
4 Taoist/zen stories and self-reflection questions
3 Mandalas for colouring
Payment options: via Paypal, Revolut, Credit/Debit Card via Stripe. Contact me for more details.